This year  – no resolutions. Just a wish – that the next twelve months are more mellow and less complicated than the past twelve.
It could be an epic year. But if you don't pay attention, you could miss the best parts. Here's a year in 120 seconds.
That was Eirik Solheim's 2009. If you can't spare 120 seconds, he does a 90 second version too. Oslo-based Eirik's main website is here, where he discusses media issues and shows off his photographs.
Speaking of paying attention and living in the now, you should check out a recent post on the Jethead blog. It's about appreciating the wonders of the journey rather than being exclusively impatient to arrive. After all, what is arrival other than death? What's the rush?
Jethead writes very well about being a commercial pilot. He's lyrical rather than technical – though you get a bit of that too -with an insight into what cabin really get up to behind the curtain.
Looking back – My 2010 was considerably brightened by visits by you to this blog, and support from you in other ways. Here's the WordPress summing up of Jan-Dec 2010 at blackwatertown. Overall health is apparently good.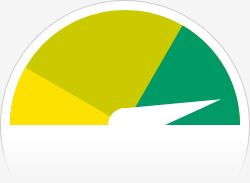 The Blog-Health-o-Meter™ reads Wow, they say. In 2010, there were (a paltry) 83 new posts, growing the total archive of this blog to 125 posts. There were 335 pictures uploaded – about 6 pictures per week.
Visitor numbers peaked in the middle of the year (June 10th), and the most popular post that day was The opening lines (and Happy Christmas). (Which reminds me that I must get back to rewriting the book and finishing those short stories.)
My top referring sites in 2010 were facebook.com, WordPress Dashboard, the delightful home of exquisite photography that is exileimaging.wordpress.com (it's highly recommended), variationsonnormal.com (science, inventiveness and lateral thinking – fun and thought-provoking), and twitter.com.
People who found me via searches were mostly looking for Blackwatertown (that's handy), Lynn Barber (whose early life story inspired the excellent film An Education), the singer Juliette Greco who resembles a character in An Education, one of my favourite writers Patrick Leigh Fermor , and gumshoe Sam Spade.
These are the posts and pages that got the most views in 2010. (Yes, I've noticed that some of them are from 2009 too – but this is the official wordpress version, so who are we to quibble.)
Not too bad, but could do better. (Says I.) So this year, more frequent, briefer posts – and some biggies too. That's the plan. We'll see how we go.